Molecule - the ScreenSaver

På svenska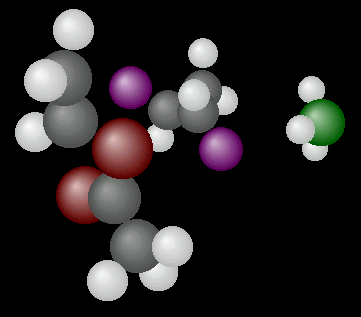 This program for Windows 3.1 and later, shows 32 different molecules rotating and bouncing around your idle screen.
If you want a copy of your own, download it right now by pressing Shift and simultaneously click mouse-button 1 (usually left) on one of the links below. Put the program in your Windows-directory, and it will be easy testing and modifying the ScreenSaver using the Control Panel. The zip-files contain the .scr-files, and should be unpacked into your Windows-directory. Use the zip-files if your webbrowser destroys the .scr-files on downloading. On 95/98/NT, the files are to be placed in your Windows system-directory.
The program is shareware; in this case you may freely test and copy it. If you use it, your are encouraged to send the author a symbolic amount of money. For further information, see About Molecule under Settings in the program.
As usual, I don't assume any responsibility for my programs, but they are to my knowledge free of errors.
---
If you have found anything strange (I might have misspelled a word, or worse: created an errorneus molecule), have a question or something, let me know:

E-Mail: Håkan T. J. (f96hajo@chalmers.se) Or use a form
---
Back to Håkans page